Autodesk was a twenty-year-old company with over forty-five software products, but it was only known for one, AutoCAD. The company needed to be rebranded as a sophisticated, technology leader that was focused on its customers.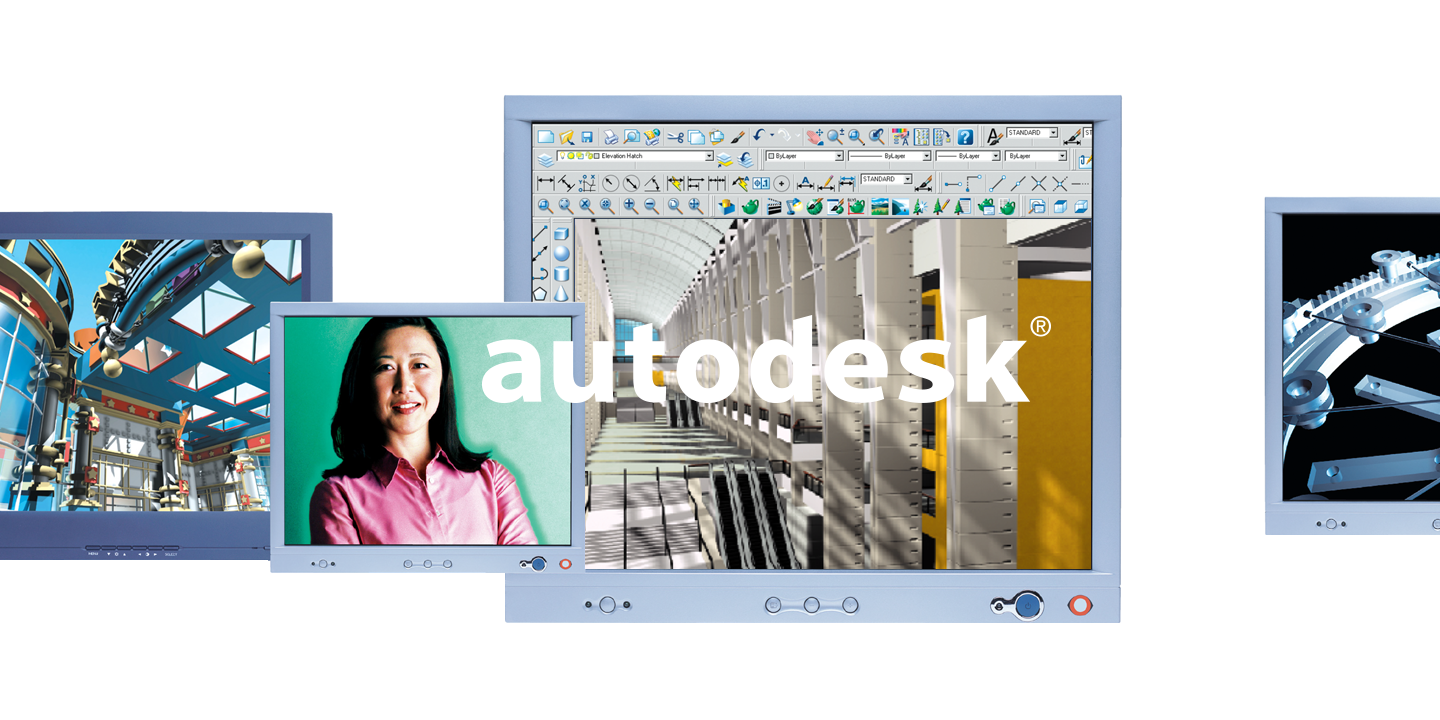 By combining a colorful, photographic approach focused on the inspirational results of customer projects and images of the designers themselves, Autodesk transformed itself into a more friendly, congenial software player.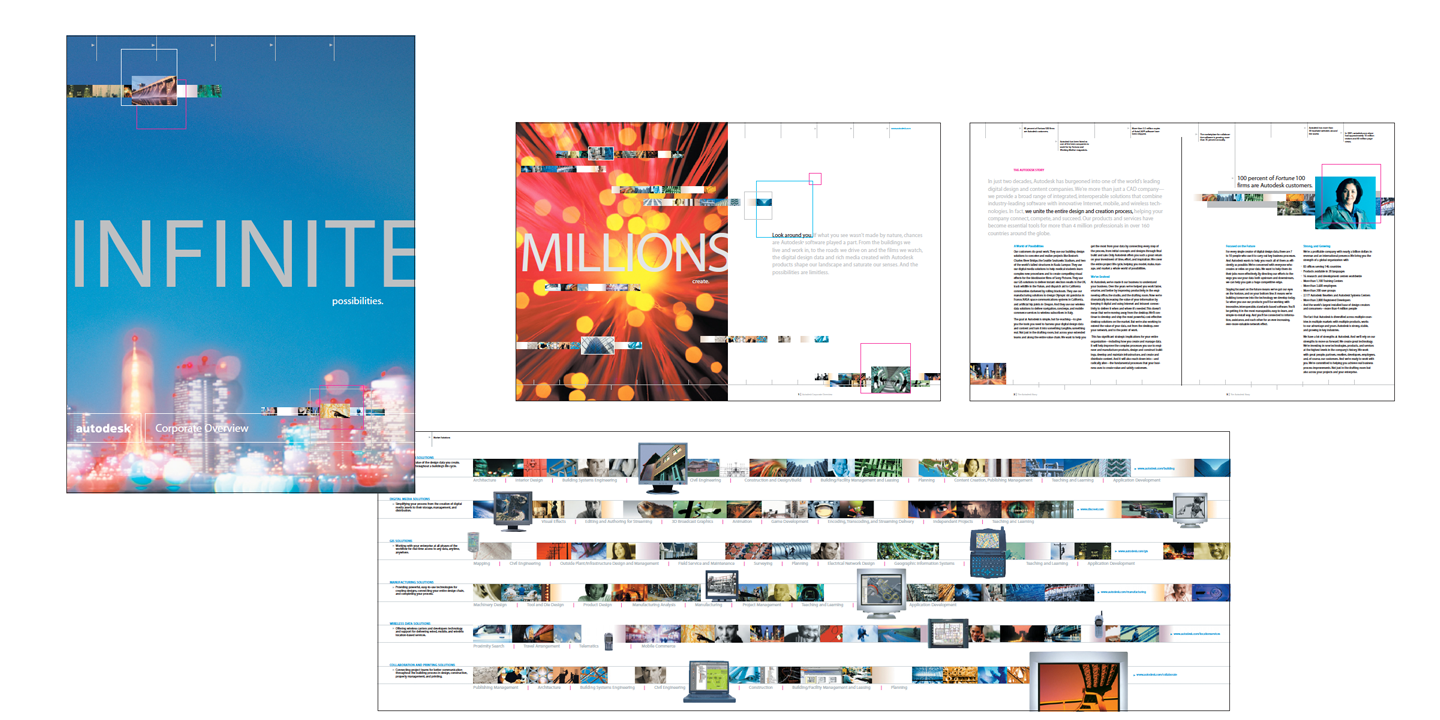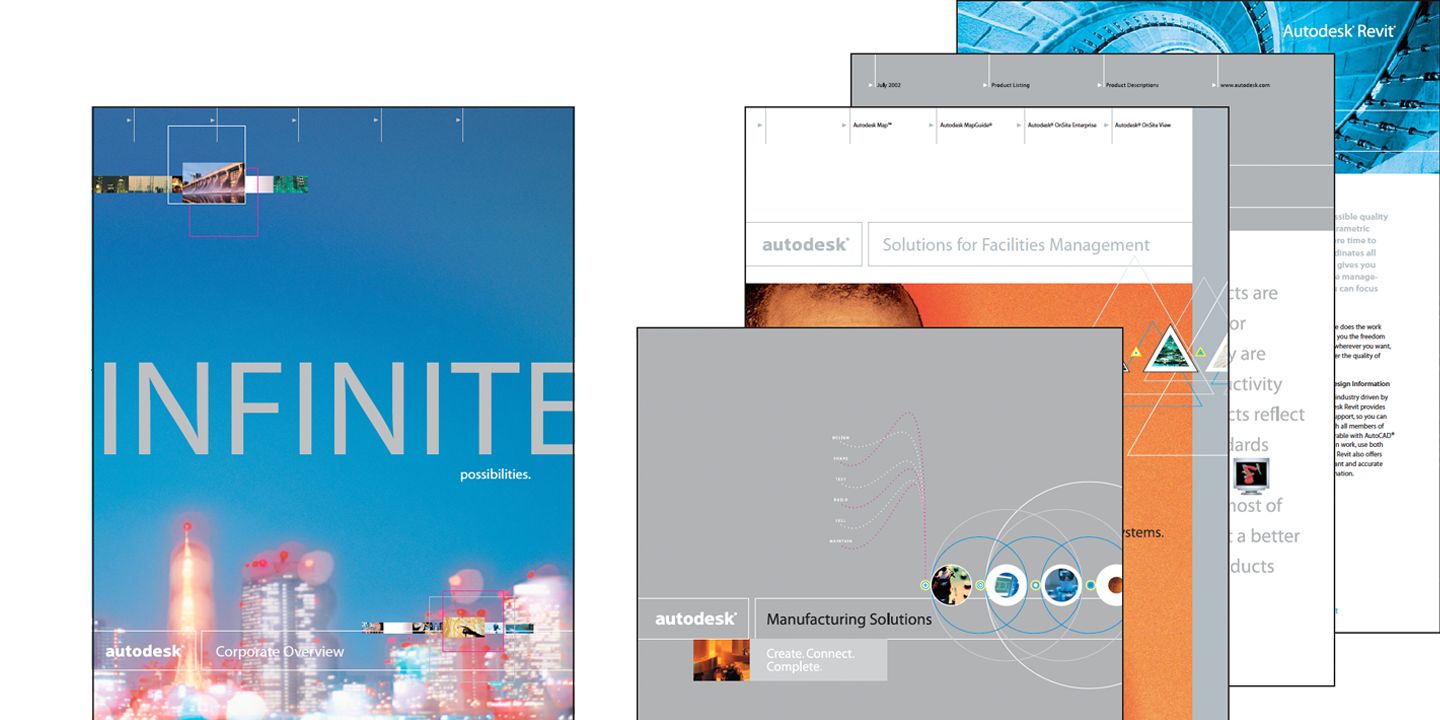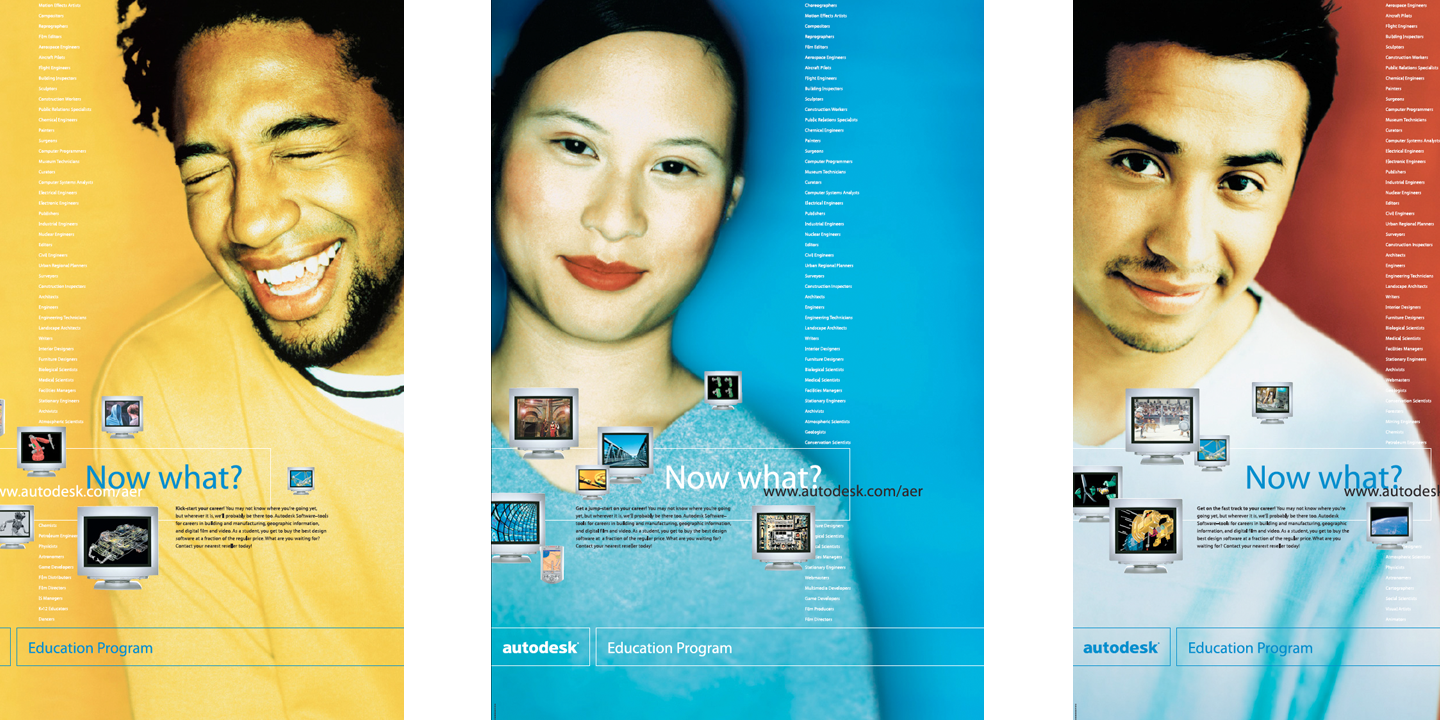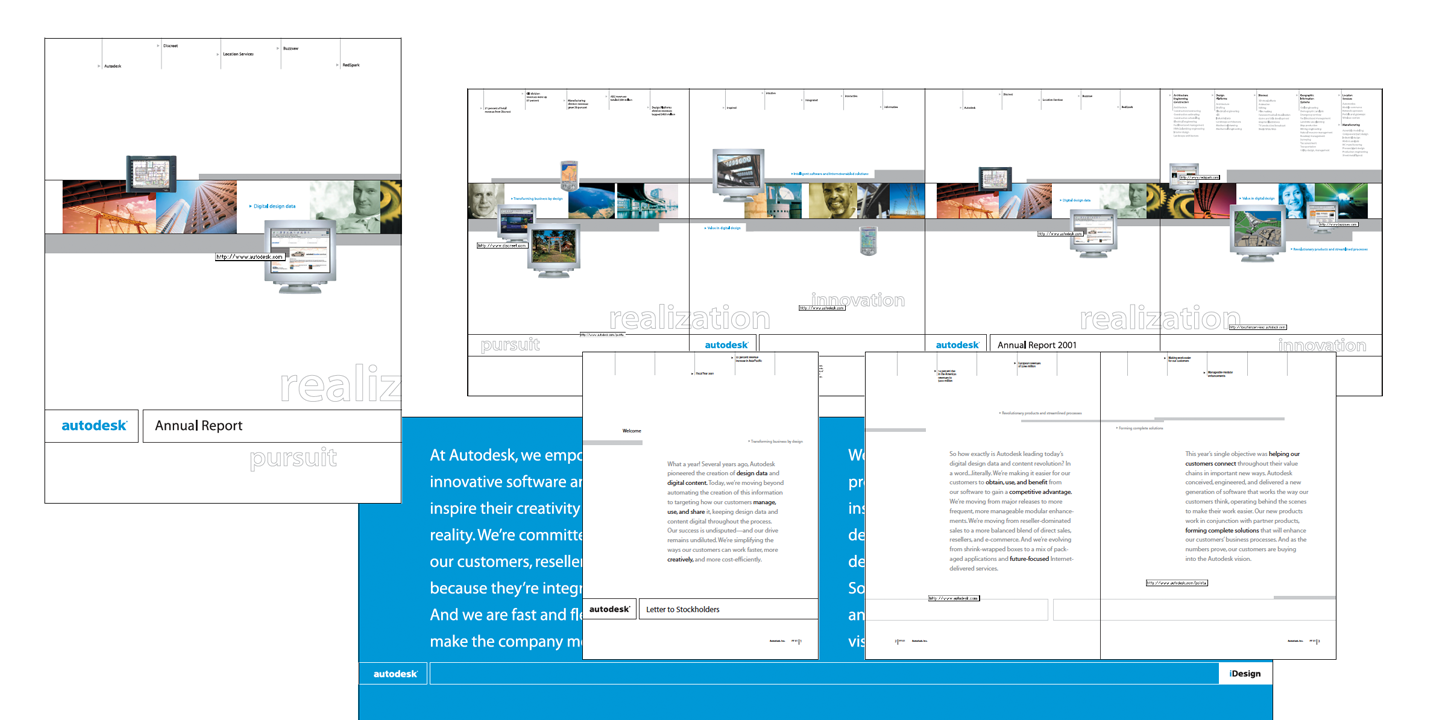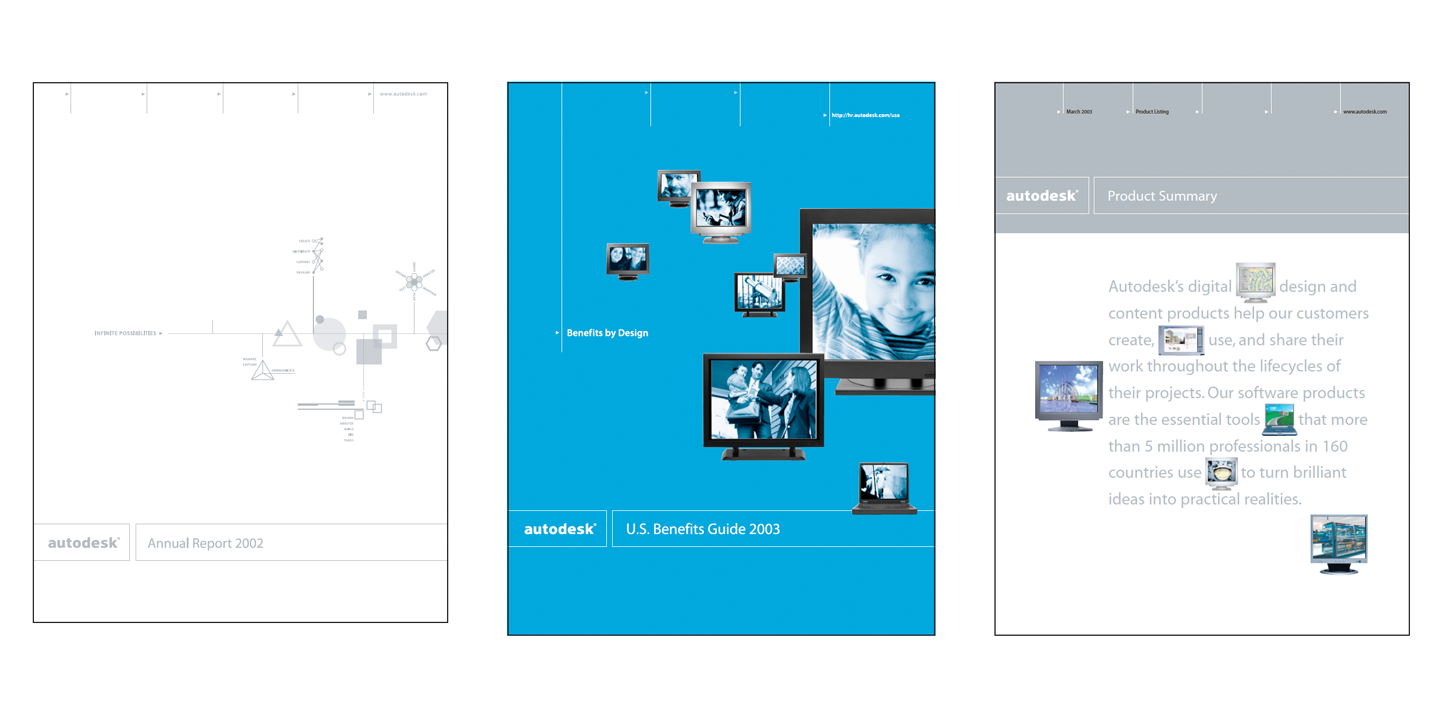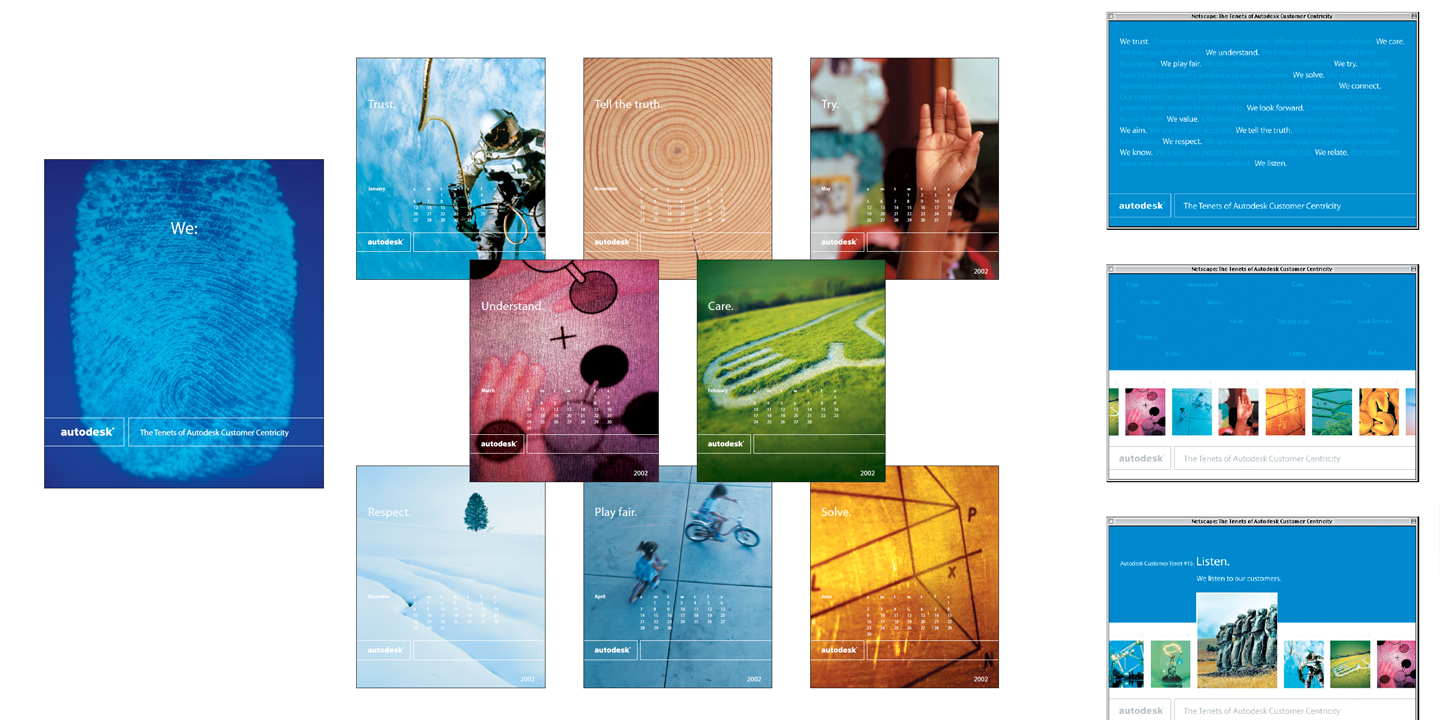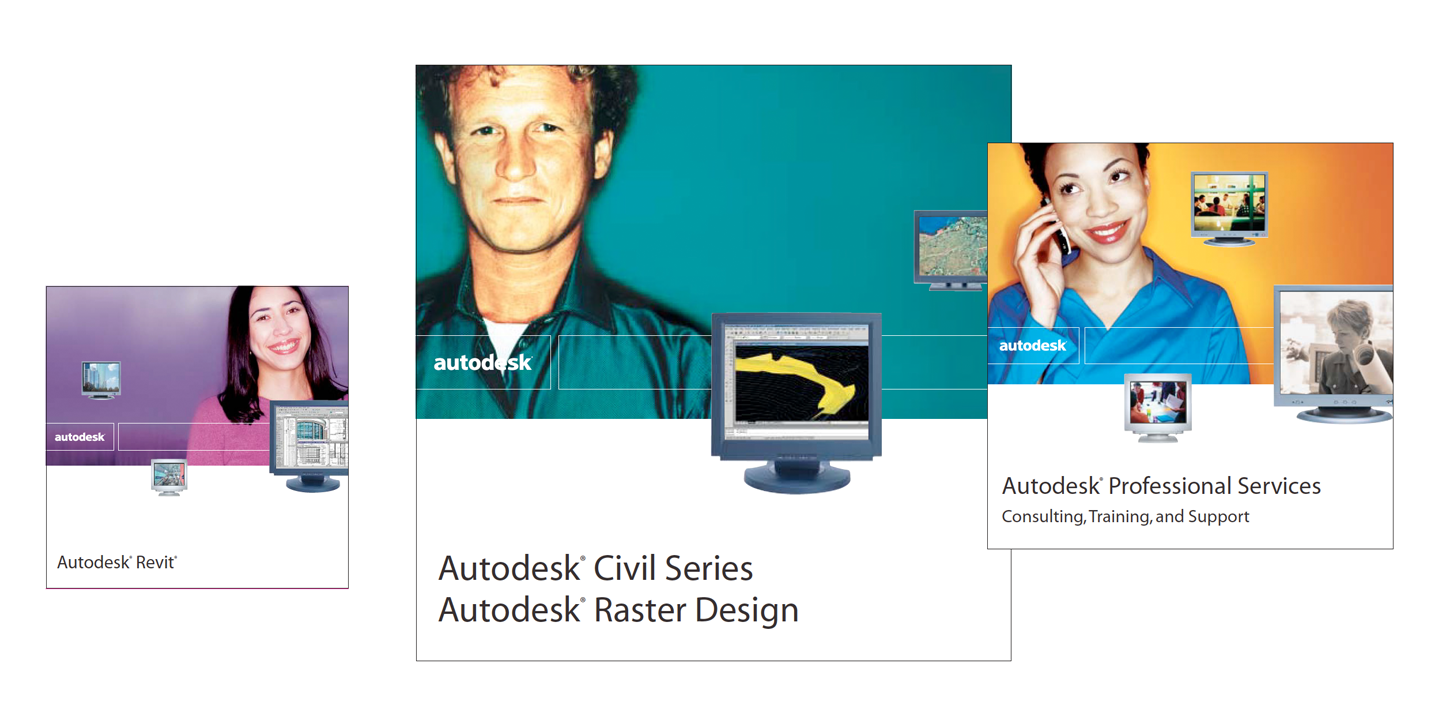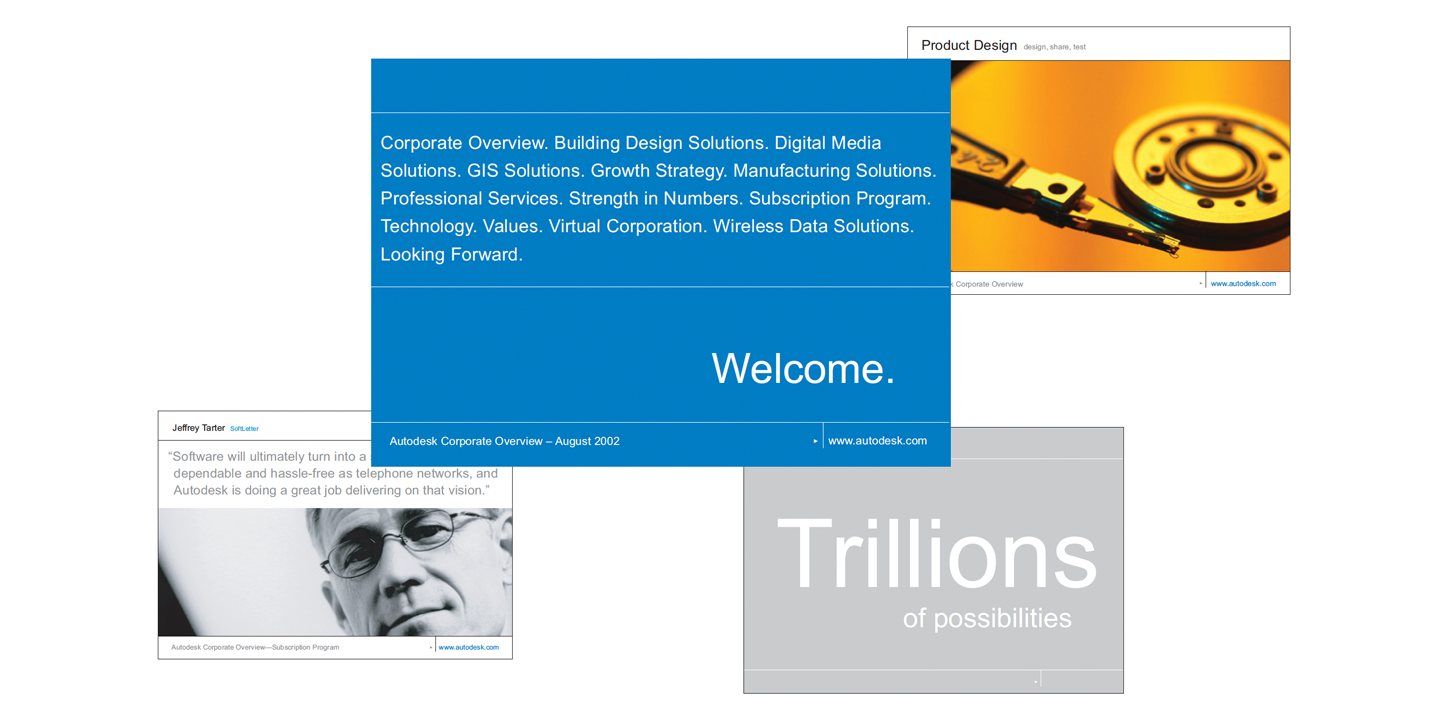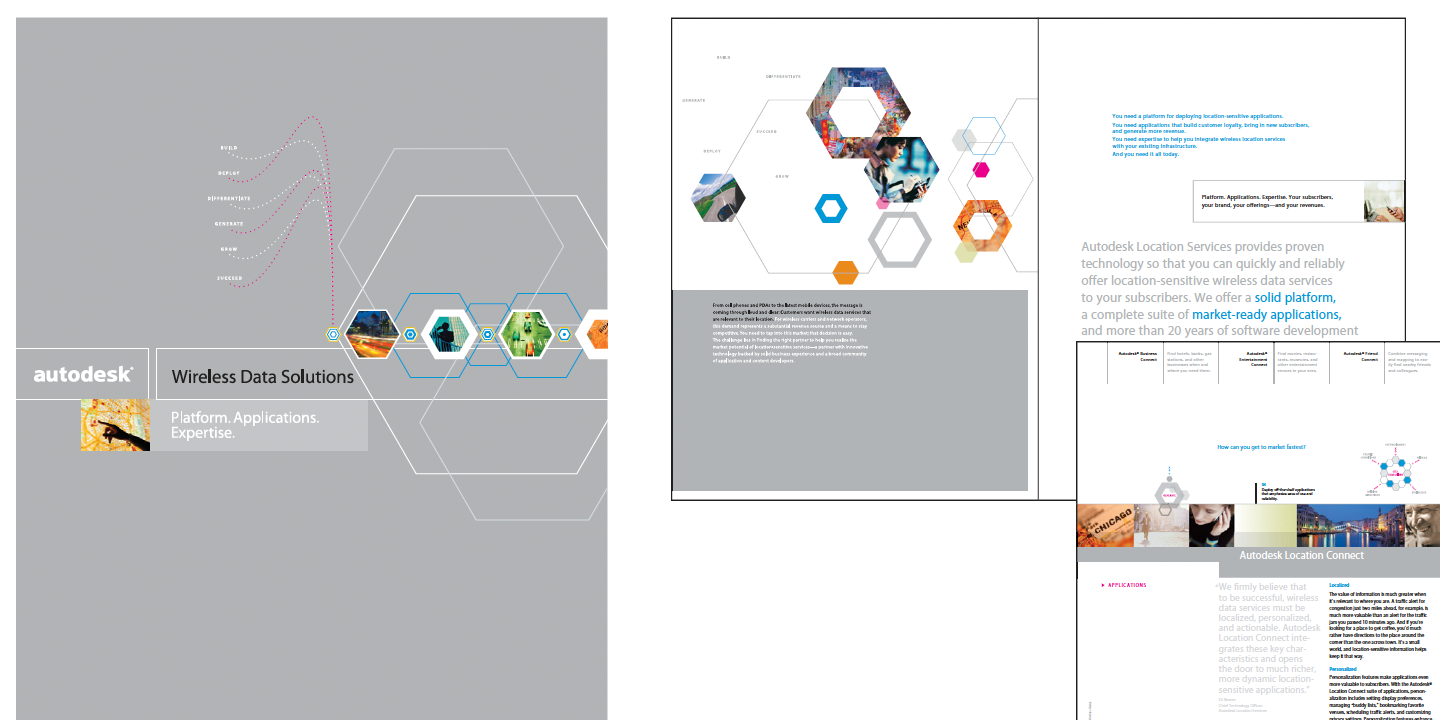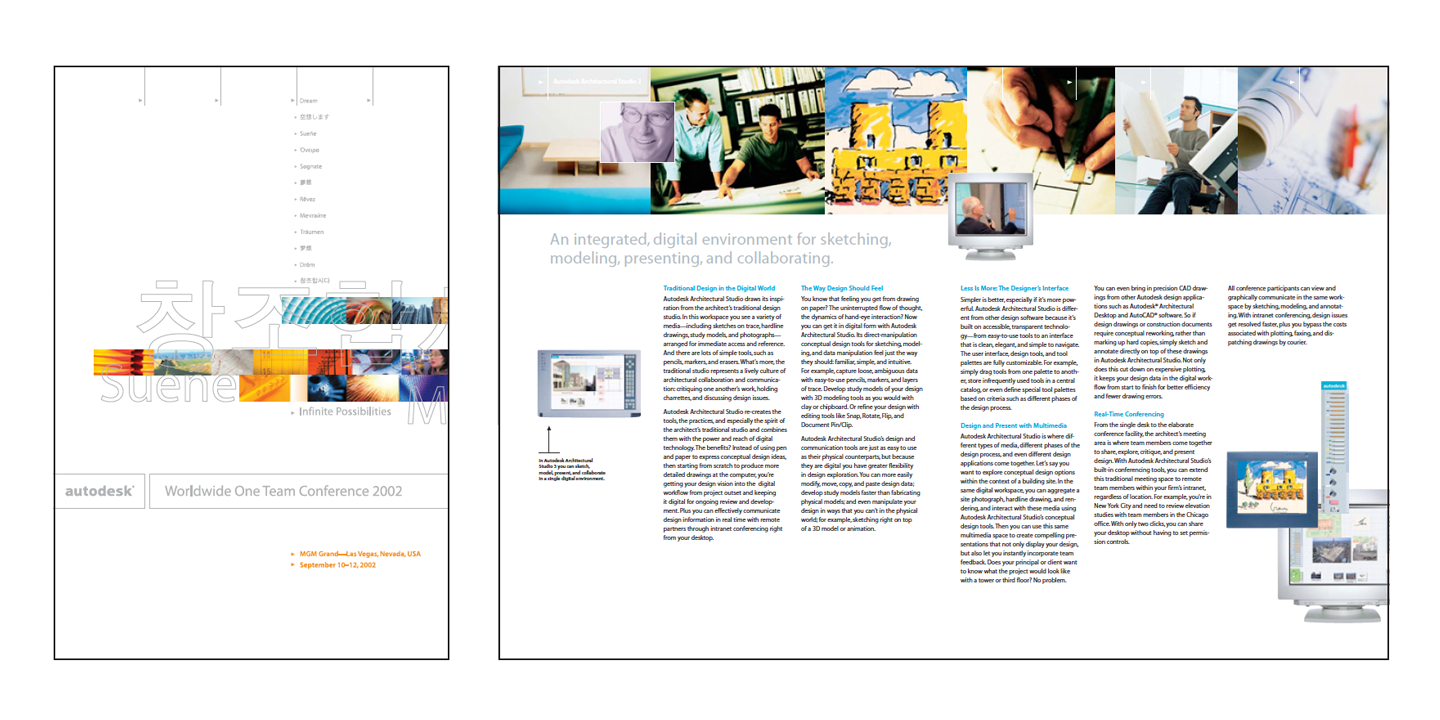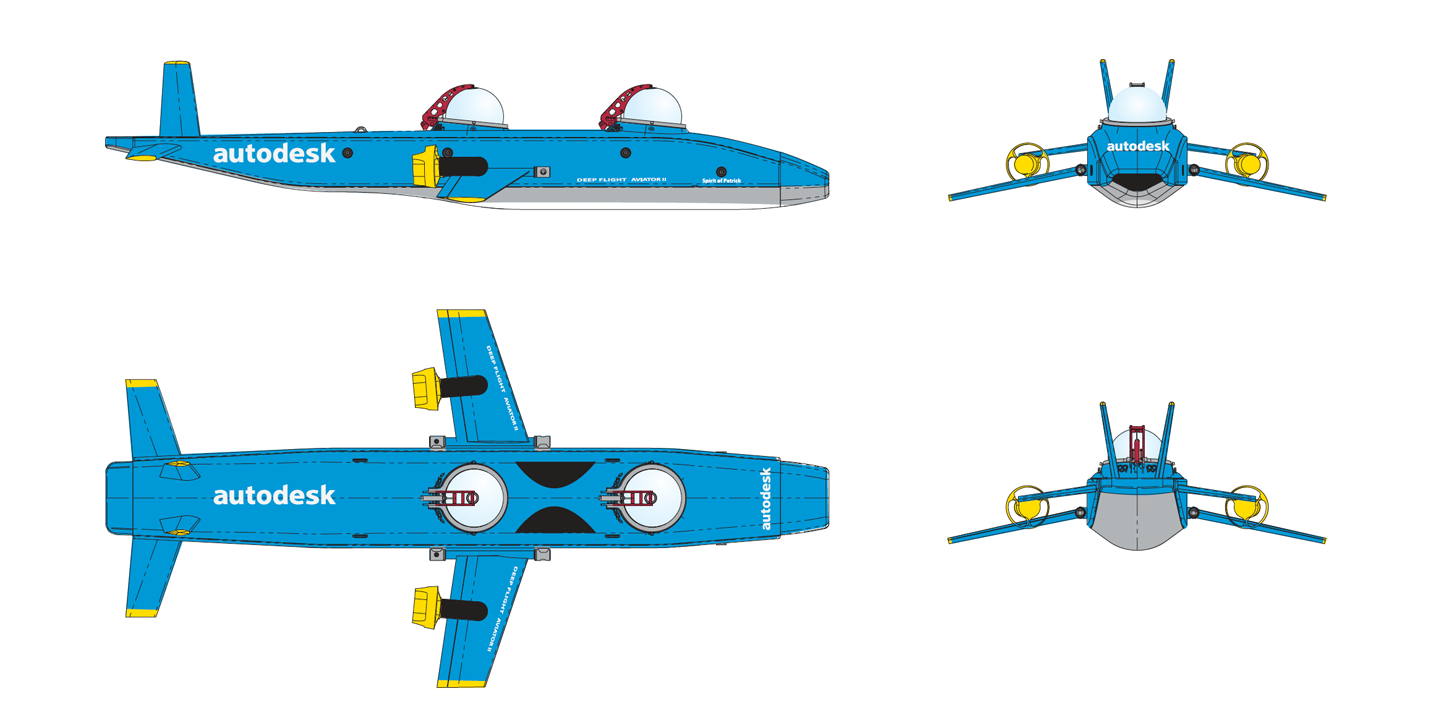 As art director for the corporate design group, I lead a small team responsible for all aspects of the Autodesk brand, from brand systems and design guidelines to collateral and event design, to image strategy and photo buying, to art direction of photo shoots and branding of items as diverse as a deep water submarine developed by an Autodesk customer.